Roundtrips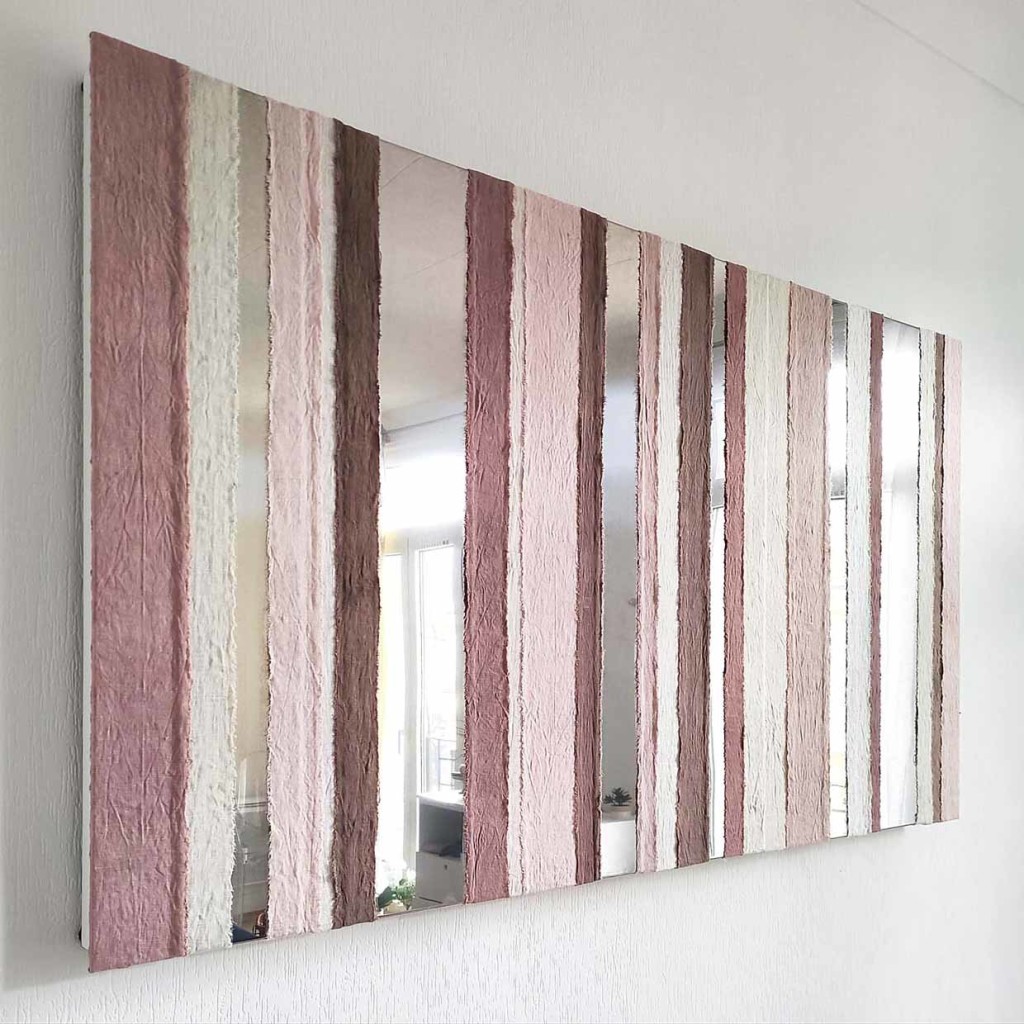 .
0127030  ©DarioImbò  2020  99x177x7cm  (dyed silk and stainless steel)
.
.
Material is tangible, concrete, present: it is the physical form which embodies the most evanescent sensations. Dario Imbò's works impress the trace of recollections and perceptions in their material, transforming physical places in sediments of personal memories.
Raw silk, soaked in colour through the alchemical process of dyeing, absorbs emotions and reminiscences; the irregularities in the fabric generate imperceptible chromatic variations, which coincide with the unpredictable folds of the human soul.
They are multisensory atmospheres, imbued with tactile and sonorous qualities, which offer an immersive and contemplative experience.
The layers of the fabric reveal portions of mirrors, in which the spectators realize they are physically present and participating. The reflecting surface immediately represents the whole nature, including human beings: the latter are not strangers, but they are tied closely to the texture of explored territories, whose impressions are preserved.
These immersive works, with their layers and reflections, are full of suggestions and let everyone find their individuality in the complexity of reality.
La materia è tangibile, concreta, presente: è il corpo fisico in cui si incarnano le sensazioni più evanescenti. Le opere di Dario Imbò imprimono così nella propria materia la traccia dei ricordi e delle percezioni, trasformando i luoghi fisici in sedimenti di memorie personali.
La seta grezza, impregnata di colore attraverso il processo alchemico della tintura, assorbe emozioni e reminiscenze; le irregolarità del tessuto generano impercettibili vibrazioni cromatiche, che corrispondono ad altrettante pieghe impreviste dell'animo umano.
Sono atmosfere multisensoriali, intrise di qualità tattili e sonore, in grado di offrire un'esperienza immersiva e meditativa.
Le stratificazioni della stoffa svelano campi specchianti, in cui lo spettatore si riscopre fisicamente presente e partecipante. La superficie riflettente restituisce istantaneamente l'intera natura, esseri umani compresi: questi ultimi non sono estranei, ma intimamente legati alle trame dei territori esplorati, di cui conservano ogni impressione.
Queste opere immersive, costruite per sovrapposizioni e riflessi, sono cariche di suggestioni e consentono a ognuno di ritrovare la propria individualità nella complessità del reale.
Flavia Rovetta
.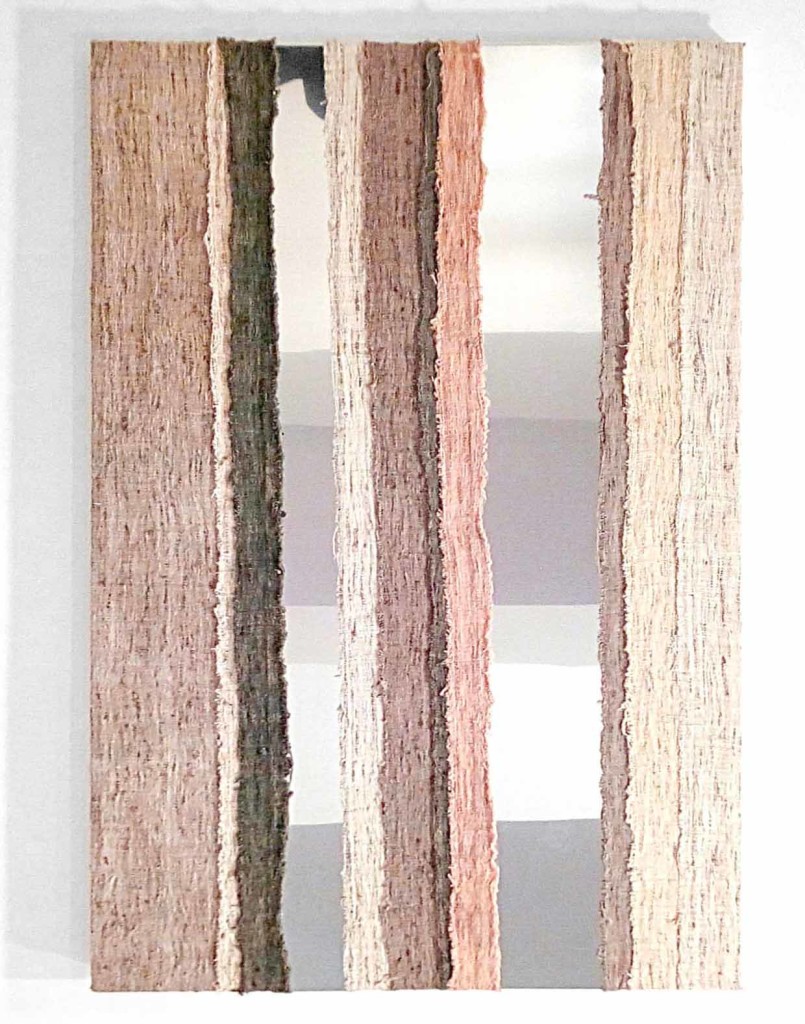 .
0125310  ©DarioImbò  2019  142x81x6cm  (dyed silk and stainless steel)