Vitality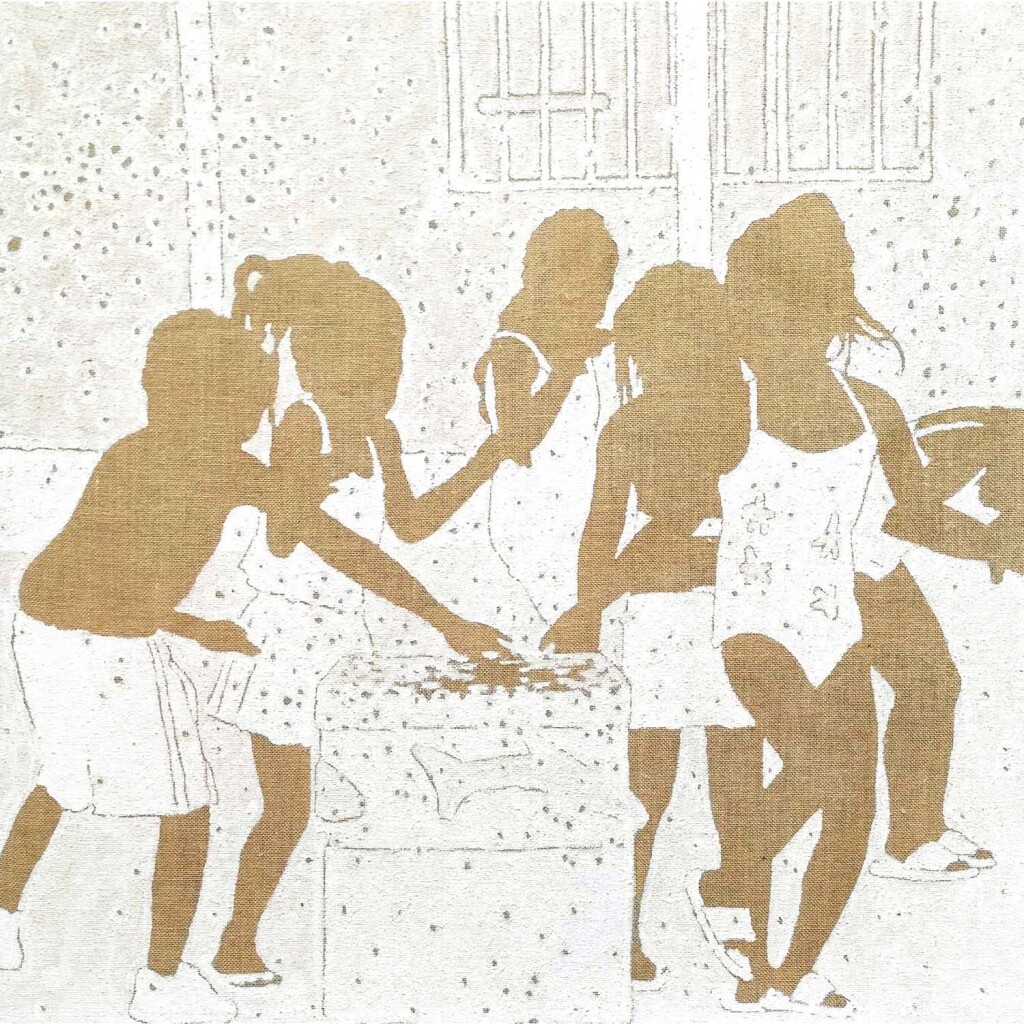 .
.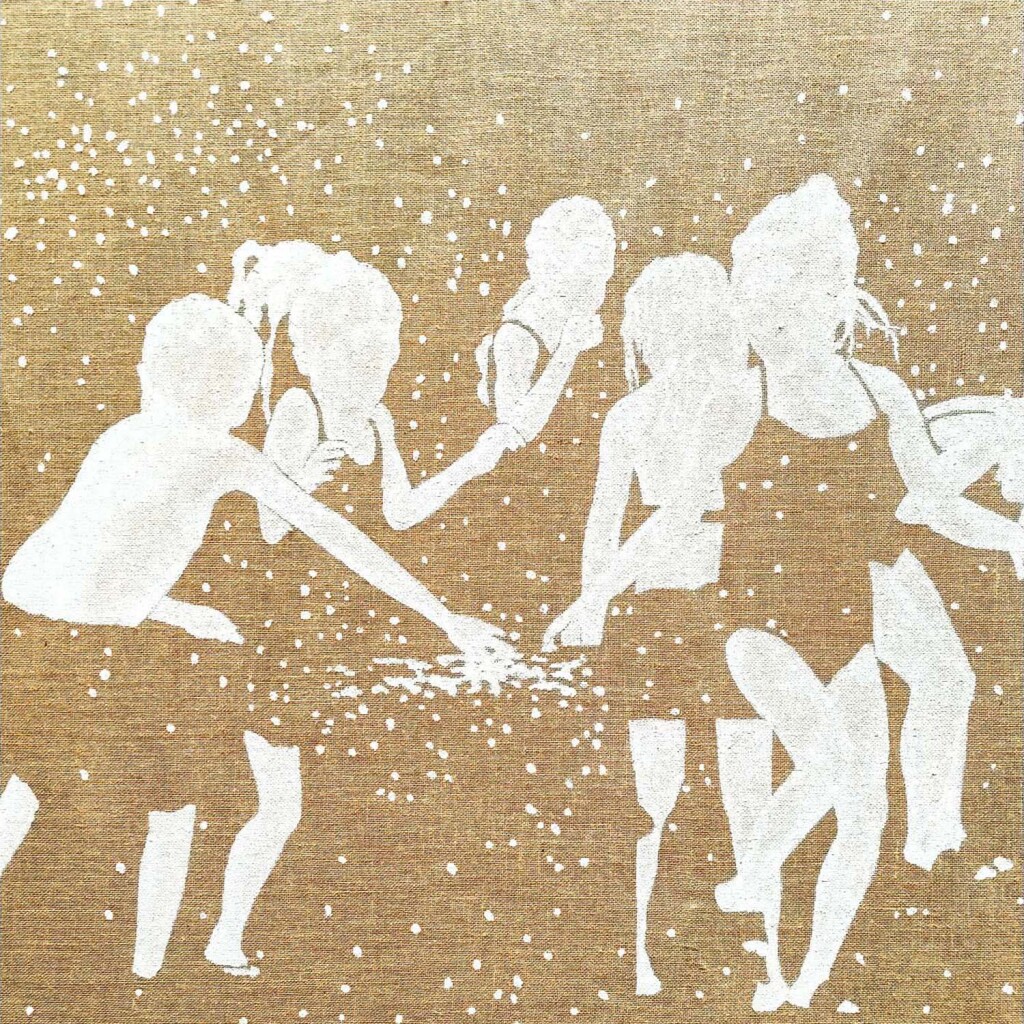 .
.
Le dinamiche ludiche dei bambini sono una lezione di empatia, cooperazione e vitalità e offrono a Dario Imbò lo spunto per una riflessione esistenziale. I dittici di « Vitalità » mostrano le stesse scene due volte, in modalità contrapposte: nei primi i bimbi giocano immersi in un contesto familiare chiaramente riconoscibile; nei dipinti gemelli i protagonisti galleggiano sullo sfondo, dissolto in un pulviscolo dorato che sembra pura energia. I negativi eliminano così ogni residuo di ambientazione, mettendo in evidenza soltanto le figure umane, le loro relazioni, la loro gioia di vivere che irradia di luce lo spazio circostante. Essenziali anche nella materia e nella tecnica, i dipinti liberano gli occhi da ciò che è superfluo, per recuperare la potenza vitale di queste dinamiche intime e spontanee.
Flavia Rovetta
.
La dynamique ludique des enfants est une leçon d'empathie, de coopération et de vitalité et offre à Dario Imbò l'occasion d'une réflexion existentielle. Les diptyques de « Vitality » montrent deux fois les mêmes scènes, sur des modes opposés : dans le premier, les enfants jouent immergés dans un contexte familial clairement reconnaissable ; dans les tableaux jumeaux, les protagonistes flottent à l'arrière-plan, dissous dans une poussière dorée qui semble être de l'énergie pure. Les négatifs éliminent ainsi tout résidu de décor, ne mettant en évidence que les figures humaines, leurs rapports, leur joie de vivre qui irradie de lumière l'espace environnant. Essentielles même dans leur matériau et leur technique, les peintures libèrent le regard du superflu pour retrouver la puissance vitale de ces dynamiques intimes et spontanées.
 .
The children's playful dynamics are a lesson in empathy, cooperation and vitality and offer Dario Imbò the cue for an existential reflection. The diptychs in " Vitality " show the same scenes twice, in opposing modes: in the first ones, the children play immersed in a clearly recognizable family context; in the twin paintings, the protagonists float in the background, dissolved in a golden dust that looks like pure energy. The negatives thus eliminate all remnants of setting, highlighting only the human figures, their relationships, and their joie de vivre that radiates the surrounding space with light. Essential even in material and technique, the paintings rid the eyes of what is superfluous, to recover the vital power of these intimate and spontaneous dynamics.
.
.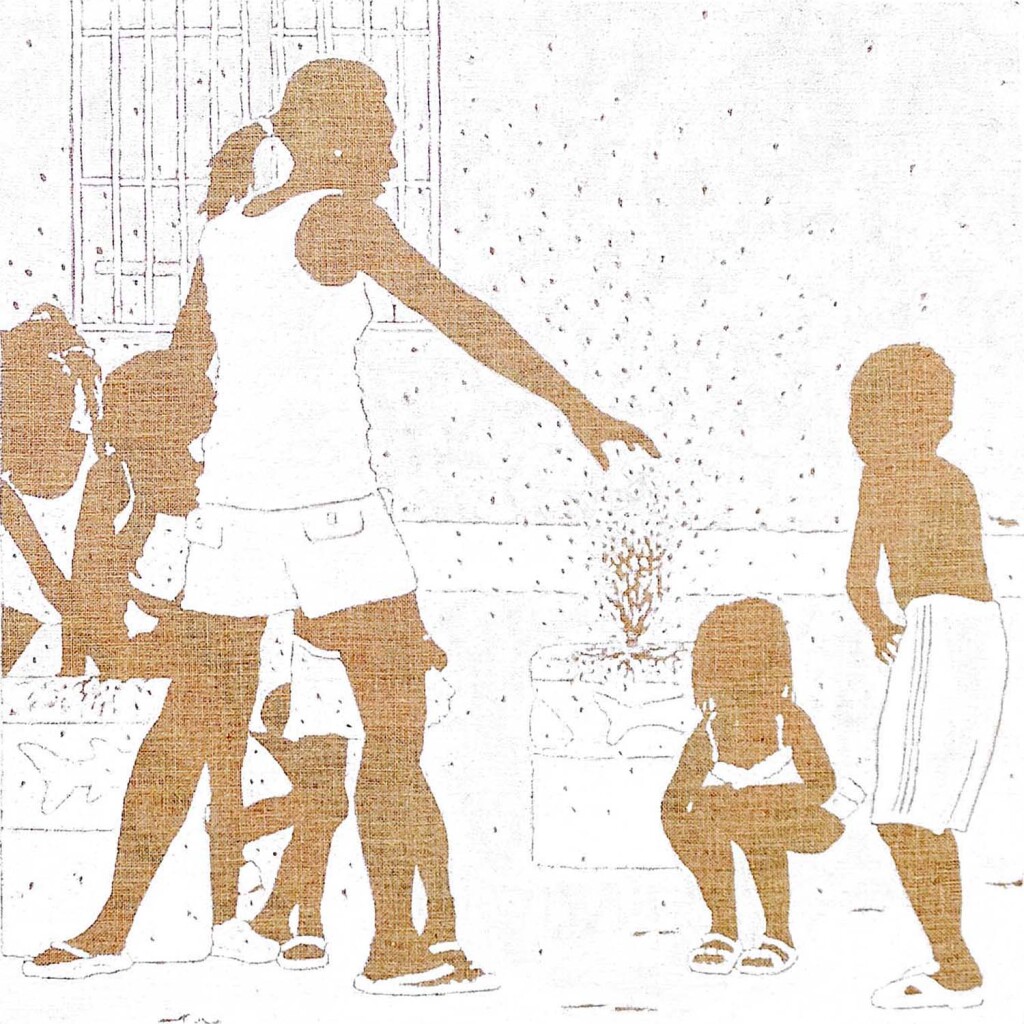 .
.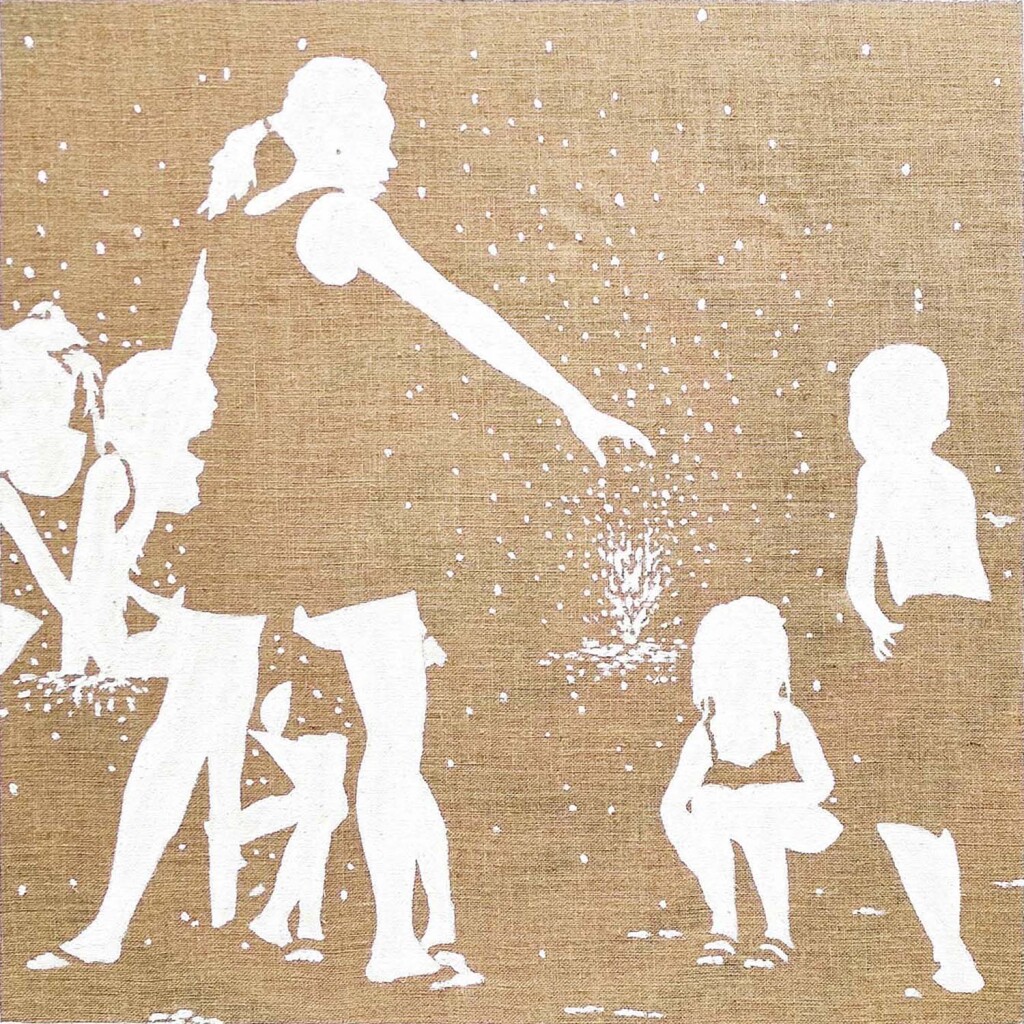 .
.
.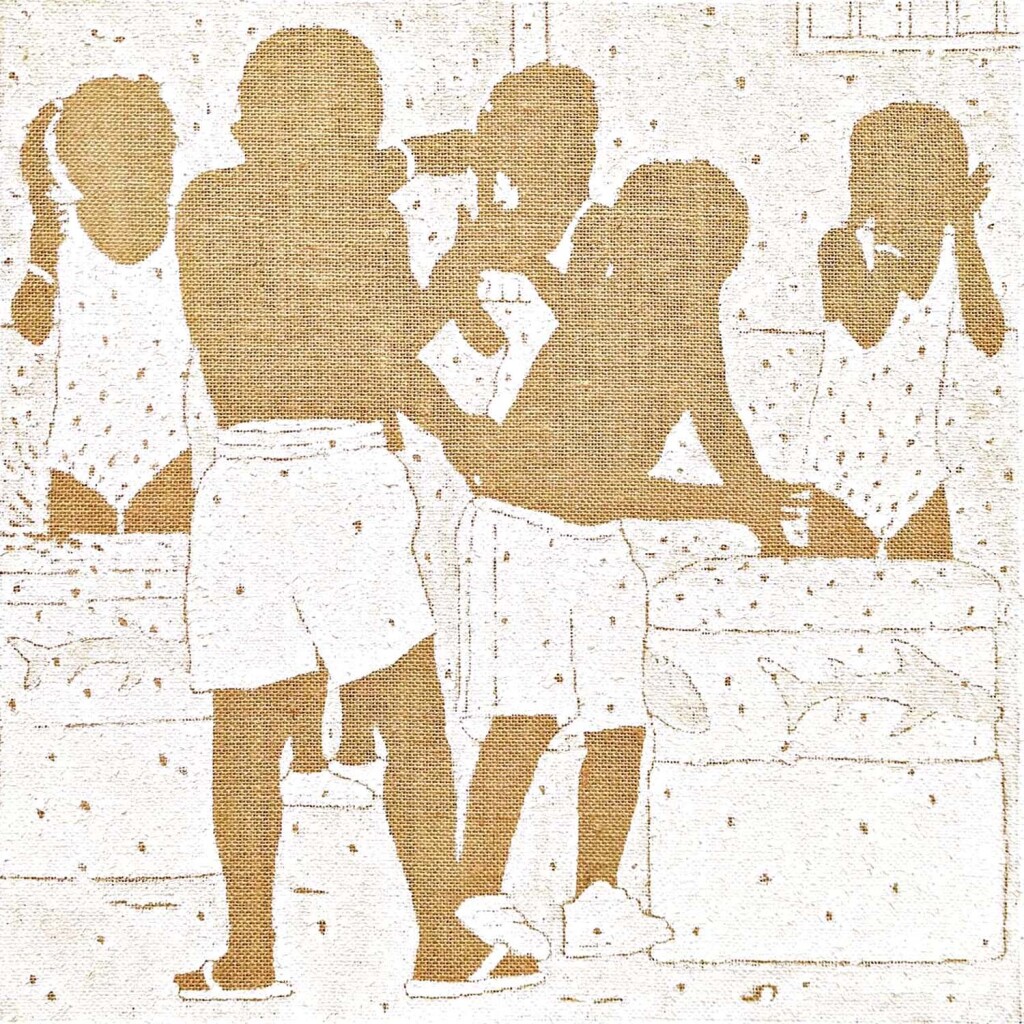 .
,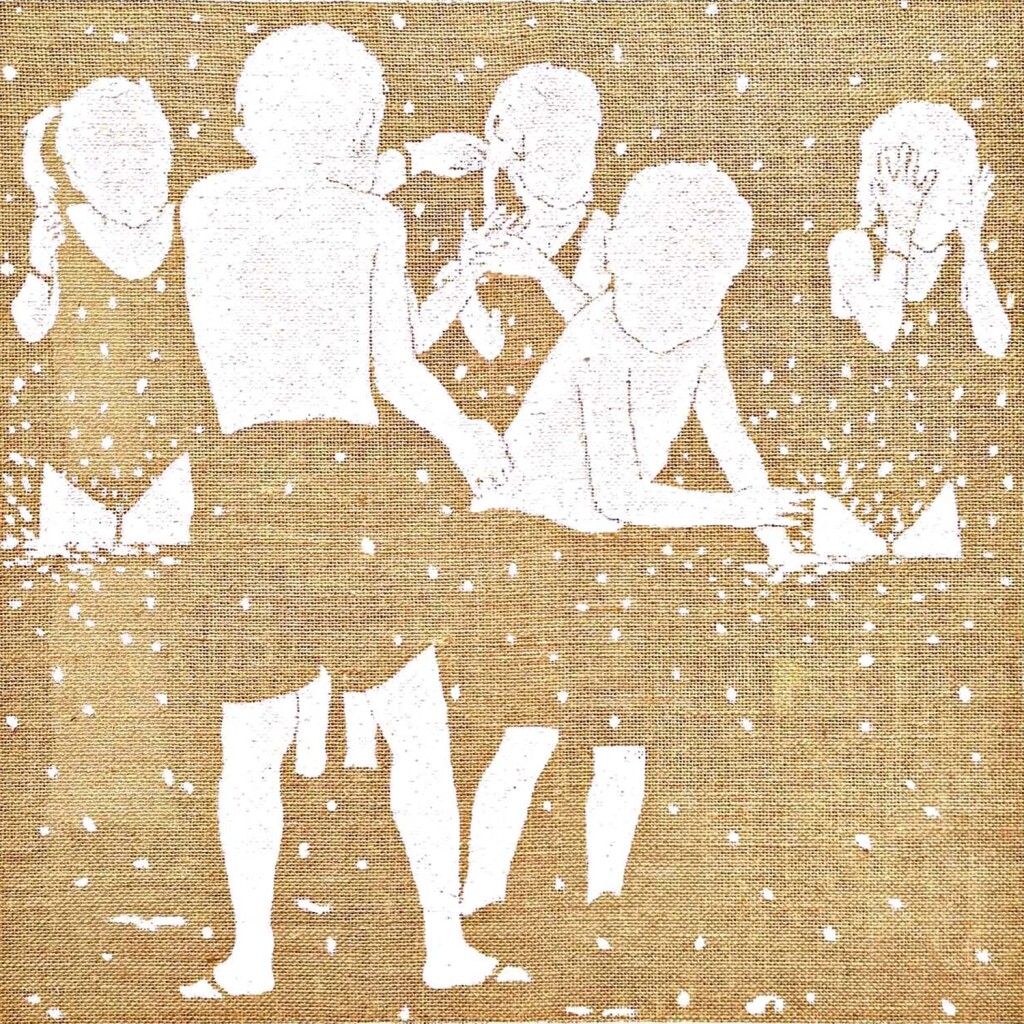 .
.